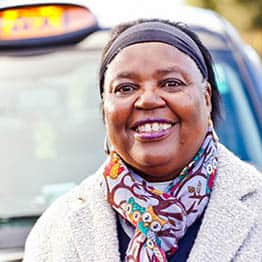 June
I've had my London green badge for 4 years now and I'm loving working as a taxi driver and guide.
It's in the family – my father is also a black taxi driver and has been for over 60 years. He is 84 and still driving!
I love showing my customers all the sights of London and seeing the looks on their faces as they explore the city, often for the first time. It makes all the work I have put into my studies worthwhile.
One of my favourite spots to show people is Highgate Hill, as you can look down and take in some amazing views of London.
When I am not driving, I enjoy spending time with my grandchildren and catching up on my favourite soaps. Once I have taught you all about London's history, we can discuss the latest storyline in Eastenders!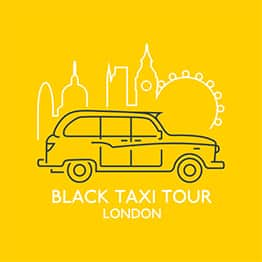 June's top London fact
On the outside wall of St Margaret's Church next to Westminster Abbey is a lead bust of King Charles I. He sits there above a blocked off doorway and stares at a statue of Oliver Cromwell outside the House of Parliament, who was responsible for his execution.
June's
top tours
It doesn't get better than the Classic London Tour  – I love a bit of sightseeing with my customers and witnessing their reactions as they learn all about the history of my favourite city.