4 hour tour
Price per taxi
Up to 6 guests
Bespoke tour
We visit various areas of London, including Mayfair, Soho and Marylebone – there are plenty of opportunities for some classic sightseeing. As with all of our taxi tours, the itinerary is completely flexible. It's your day, your tour and your opportunity to see the sights of London, your way.
Book your 4-hour tour online for immediate confirmation.
Would you prefer a longer tour? Or maybe you want to create your own itinerary?
Build your own tour. Book a guide for up to 10 hours and see London your way.
Fab Four Taxi Tour
These are some of the top sights we will show you during your London Beatles tour:

The London Palladium
This is where Beatlemania was truly born, one fateful Sunday Night at the London Palladium with Val Parnell.

Visit the famous studios where hits like Come Together were recorded, and take your very own photo at that zebra crossing.

Apple HQ
We will see the site of the famous recording studio where most of Let It Be was recorded, along with some fascinating memorabilia.

This is where British rock and pop started. You'll just have to imagine them filled with hot pants, miniskirts and flares!
"Absolutely fabulous. Paul Williams completely wowed my wife and I with his knowledge of The Beatles. I thought I knew my stuff but he had it all. We were treated like royalty and everyone back home will be heading your way. Thanks so much for making the morning so enjoyable. Keep doing what your doing guys."
Melvin Hamer
"Tim Brosnan was phenomenal of this Beatles' London Tour!
Black Taxi Tours seem the best for personal tours loaded with abundant information. Tim made this tour far better than I would have imagined. He knew his rock n' roll history, and knows the places . Highlight was seeing Paul McCartney outside his home for about 15 minutes, followed by our interview about the new Bond flick being shown on the news the night of our day tour. It was quite the day! Best words from Tim was; 'I love giving tours so much that it's not really like work.' Truer words were never spoken!"
LoveTravel550728
"Steve made the whole day extra fun- and was very clever with his idea to recreate iconic pictures of the Fab 4 having their own "Mad Day Out" in London. We enjoyed it all- in spite of the rainy London day. This was the best day we've spent in London so far!"
Elizabeth Milling
See some of our Beatles tours in action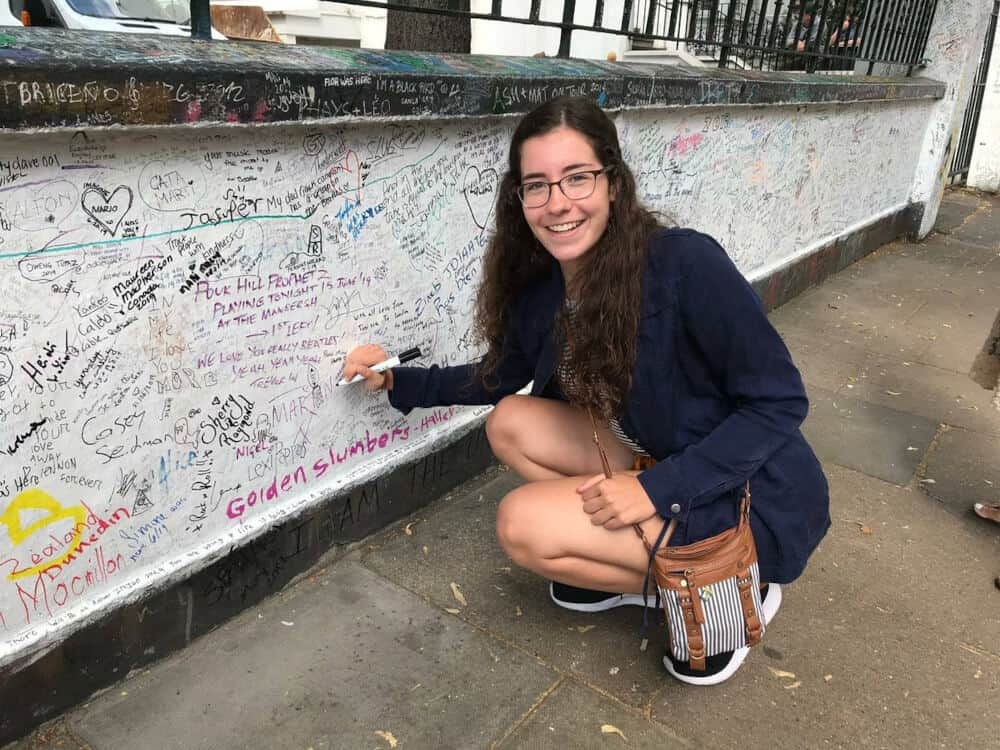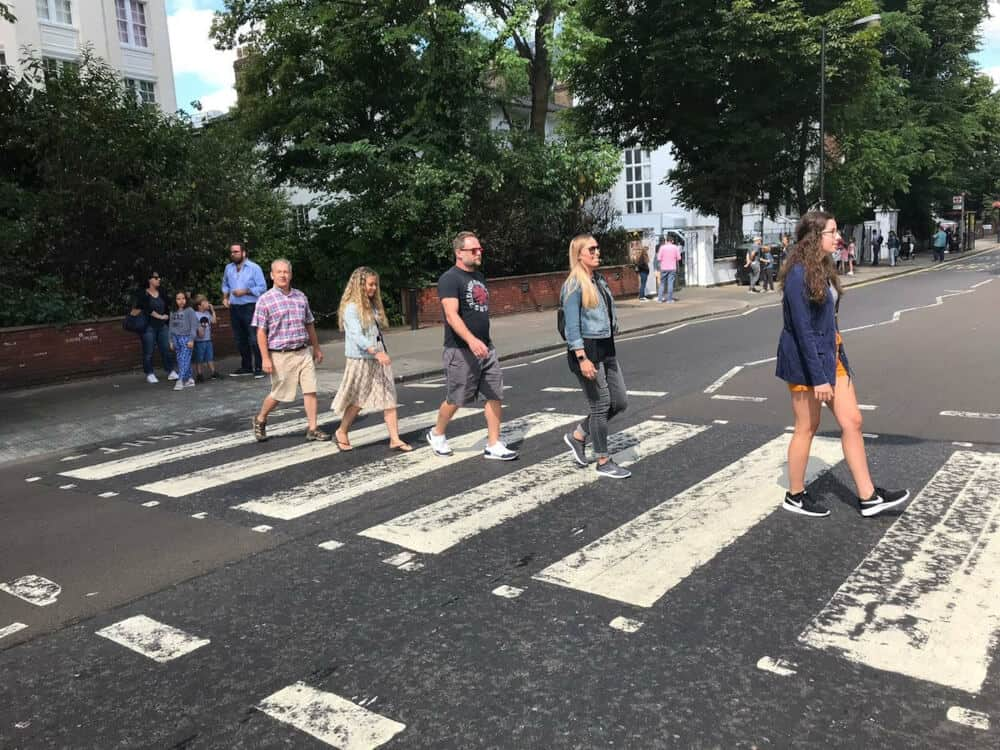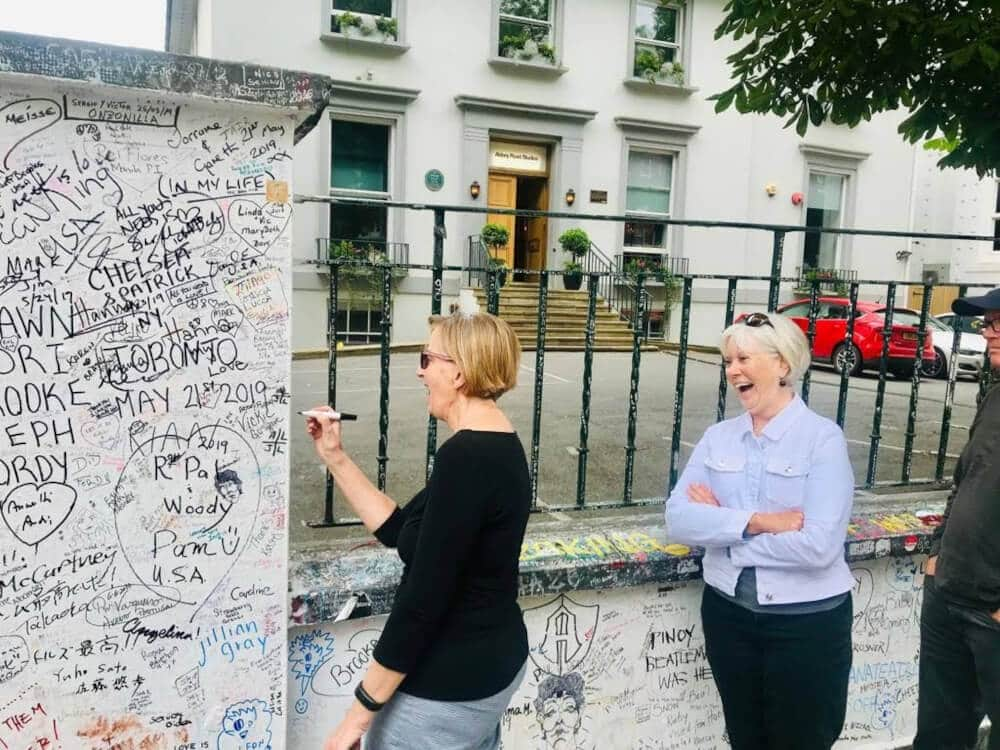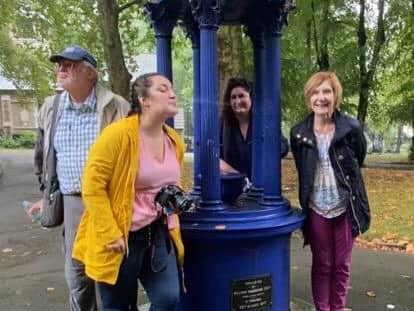 Is this the
London tour

for you?

You will enjoy this tour if:
You love The Beatles
-
See some of the most iconic locations relating to the band.
You're a music fan
–
Find out more about The Beatles, their music and history.
History is your thing
–
We set The Beatles and their music in historical context.
The 60s interest you
–
The locations we visit were important throughout the 60s.
You want a trip down memory lane
–
It's a nostalgic journey for anyone who lived through the era.
Many of our guides feel a close affinity with this tour. They remember what London was like and have personal stories to share with you. It's a chance to delve deep into a fascinating era of history and to explore the social backdrop that framed the music of The Beatles.
Why choose a black taxi for your Beatles in London Tour?
Many of the Beatles tours in London are walking tours, where there is a large group of people and a set itinerary. Our tours offer something totally unique. We take you to see the sights in your own black cab, and you have the luxury of it being your own bespoke tour. Talk to us about your interests and we will take you to the top locations, based on what you will enjoy.
Book your
Beatles Tour

now

We cannot wait to show you our city. Book online now and your tour will be paid for and confirmed immediately.

Tour length: 4 hours

Tour pickup location: Any central London postcode

Extend your tour or amend it along the way – our tours are totally flexible. You won't need to worry about your taxi driver guide getting lost!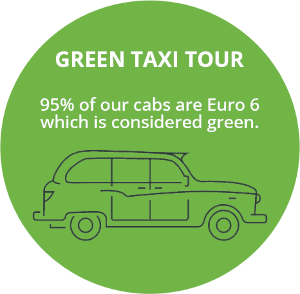 Want a longer tour?
If you want a more leisurely day or want to see more of the sights, why not book in a longer tour? This gives you time to stop for lunch, visit more areas of the city and make the most of your time in London. Build your own tour here, or get in touch and we will arrange everything for you.
We can also pick you up outside of central London locations. Please get in touch to book so we can recommend a suitable tour length based on your pickup point.