Our London cabbie 
tour guides
Our guides all bring different personalities and specialist areas of knowledge to the team. But there is one common theme – we all love London, live in and around London, and love sharing our favourite parts of it.
As taxi drivers, we all have extensive knowledge of London. We use this knowledge to make sure our customers get an unforgettable experience of the city. There is no need for sat navs – our brains are our sat navs! We will put together a route and a tour to suit each individual customer, making your trip with us completely unique.
What does it take

to become a London taxi driver?

Do you know what it takes to become a taxi driver? This is what you have to do in order to qualify for the profession:

Taxi drivers must pass a test known as The Knowledge. This was introduced in 1865 to ensure drivers have an encyclopaedic knowledge of London.

Drivers must memorise all the streets and points of interest (courts, theatres, public buildings, train stations, restaurants, hotels, business addresses etc.) within a six-mile radius of Charing Cross. There are thousands of streets, and over 15 thousand hotels – and we know the best routes between them all.

Study hard. It takes the average taxi driver around 3-4 years to study and develop a comprehensive knowledge of London.
Becoming a London taxi driver is not easy. We study hard and we know London like no other profession. You are in safe hands during your taxi tour.
Why are our guides
so good

at what they do?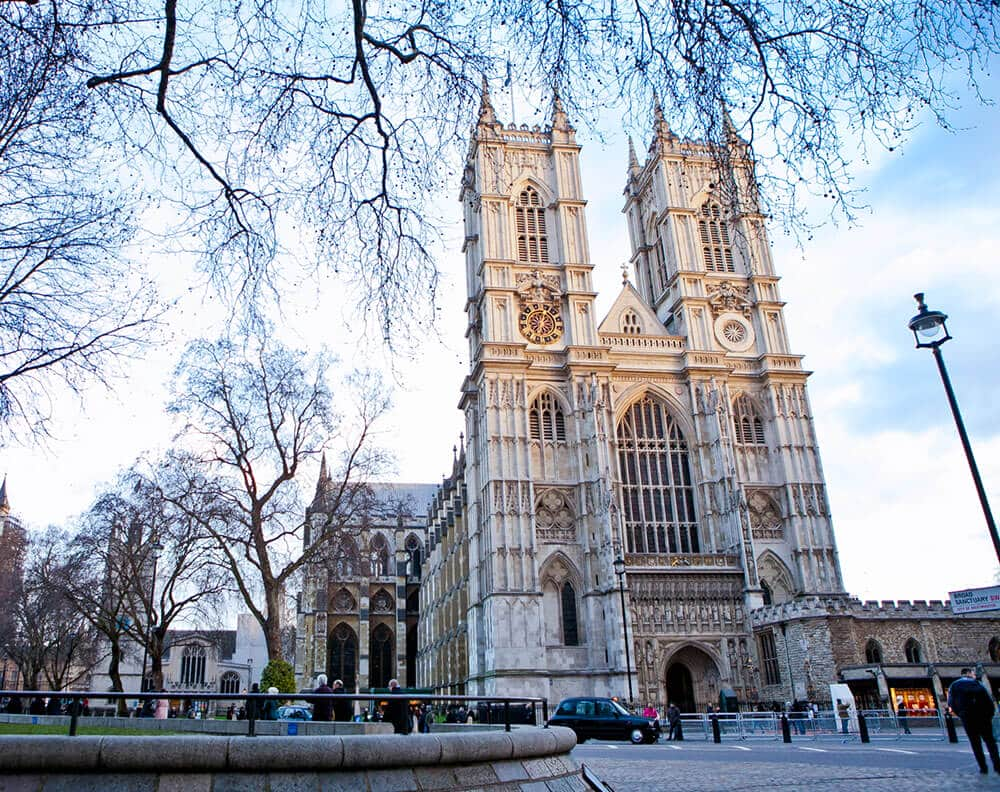 On top of all our London-based knowledge, we have all studied to become qualified guides. We know how to communicate our stories to our customers and to make sure everyone gets the most out of their tour with us.
The tour guide course we studied is specifically for taxi drivers, so we have complemented the knowledge we already have with an accredited guiding qualification. Some of our guides are also qualified City of London Guides and City of Westminster Guides, accredited by the City University and University of Westminster. We will use our vast knowledge to tell you the stories, facts and figures that will interest you.
Taxi drivers make excellent tour guides. We know London like nobody else. When a taxi driver is your tour guide, you know you will be seeing the top sights, hearing the most relevant facts, and getting between locations as quickly as possible. We do so much more than just drive – we can park up, show you around, take you to the destinations you want to see and give you the full London experience.
What will you get out of a tour

with a private guide?
Your driver guide will know London in a way that only a professional driver can. Shortcuts, secret locations, facts galore… nothing is beyond the realms of a taxi driver's knowledge. This is why taxi drivers make such good guides. If you think you will just be sat in a taxi all day, think again (unless you want to be, of course! If you want to sit back, relax and enjoy the sights, just tell us).
Find out more about why our tours are so special:
Tours available from our guides
Our guides all have different specialisms and can offer you a vast array of tours. This is one of the things that make us unique as a tour company – we have such an amazing pool of talent. Most taxi drivers work alone, but we have gathered together a group of individuals who do more than just drive. Your driver will also be your personal guide for the day, showing you the sights and tailoring your tour to make sure it meets your individual interests.
See a full list of all the tours we offer.
Can't see exactly what you want? Create your own itinerary!
That's the great thing about choosing a black taxi tour – it is always bespoke.
Meet
our tour guide cabbies
Find out more about the people who could be taking you on your tour.
Meet the team here: