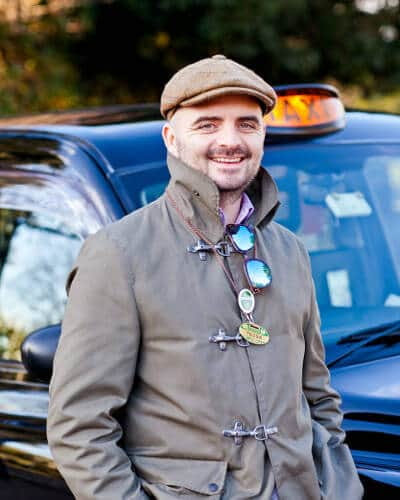 Frank
I've been a taxi driver since Nov 2011 after switching from bricklaying – I've never looked back!
The view from my office window ain't bad at all – I feel privileged to spend my days driving around London and seeing the city. I meet people from all walks of life and get to share the best sights with them.
One of my favourites is the view from Waterloo Bridge at night, with St Paul's Cathedral, Canary Wharf, The Oxo Tower and the Shard all in sight. For somewhere a little quieter, St Dunstans in the East is a good spot to grab a few moments' peace.
When I'm not in my cab, you'll usually find me spending time with my four children. I can also juggle with skittles – just don't ask me to do it whilst I'm driving!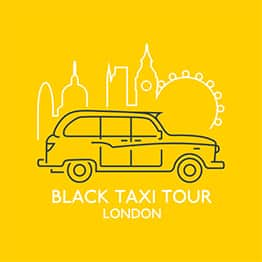 Frank's top London fact
The statue beside the National Portrait Gallery is of Sir Henry Irving, one of the biggest actors of his time.
He owned the Lyceum Theatre and his theatre manager, Bram Stoker, idolised him so much he named his son Irving. Bram is also a famous novelist and wrote Dracula whilst working for Sir Henry.
Could Sir Henry have been the inspiration for the character? It's possible!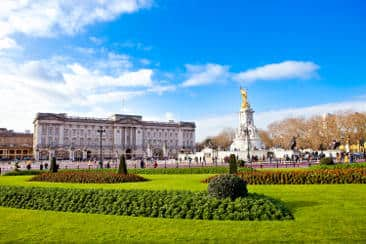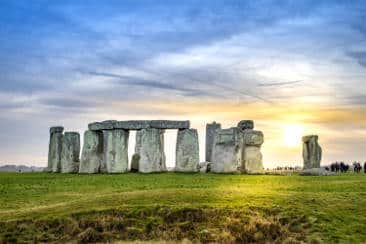 "We thoroughly enjoyed our tour with Frank! His very customized tour took us to places of special interest for us, that no other tour would allow you to see. Frank's vast knowledge of London made the day so enriching for us, and he was the perfect guide for my children as well, accommodating their unique personalities and interests. Exceptional!!"
Stacey Parkin
"We recently took a 4-hour tour with Frank and it was fantastic! It was our first trip to London, and we had a mix of things that we were hoping to see. He was able to show us all of it, plus a ton of other things. Not only was he able to quickly and accurately move around the city from place to place, he took tons of photos for us, and gave us the history of everything. My daughter is a big Harry Potter fan, so he made sure to show us some of the filming spots, which was a huge hit. This was definitely one of our favourite days in London, and we will definitely book another tour when we come back. I highly recommend booking a tour with them. Ask for Frank!"
Jen Morse
"Amazing Had a lovely experience today with frank me and my partner would highly recommend this tour as franks knowledge on it is second to none and had us laughing all day fantastic day out."
Rilie T