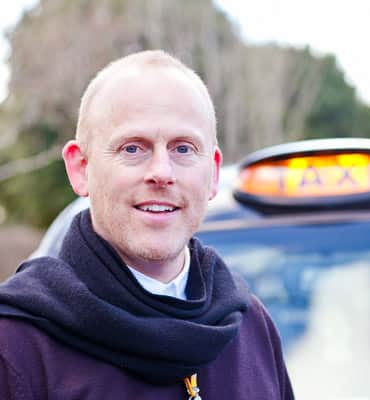 Barry
I've been working as a London taxi driver since Sept 1995 and completed The Knowledge in 3 years.
I'm a Londoner through and through – I was born in central London and my family were publicans, bookmakers and street traders.
My job is brilliant and lets me spend all day, every day in the most amazing city in the world. It's always good to meet new people and to see their reactions as I show them the sights.
I love chatting away to the people I drive. I'm always on the lookout for a new tale to tell, as I'm so interested in the history that surrounds me. My favourite sight to show people is the Albert Bridge because it's beautiful all year round.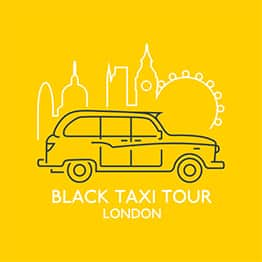 Barry's top London fact
Mothers used to feed sick children beer and gin when they were ill, as London's water quality was so poor that it could often make them more ill… This historical link means Londoners have an ability to drink more due to their DNA. (OK, perhaps that last part isn't strictly a fact!)
Barry's
top tours
I love running the Historical Pubs and Breweries Tour – I enjoy nothing more than talking about history through the lens of the traditional British pub.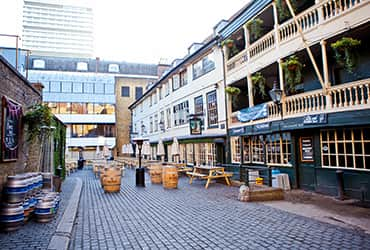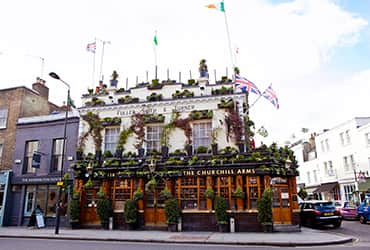 "Well, in fact better than very good, I'd say excellent. The added value comes from the personalised service. We had 7 hours, picked up at Regent's Park and taken to the Thames Barrier, calling at various riverside spots of historical interest and Barry was most knowledgeable and held our interest. He also knew the permissible parking spots and alleys which the taxi could squeeze along. This meant we got to see far more than if we had tried to cobble a trip together using tube and bus at a fraction of the cost but with stress, fatigue and dissatisfaction as unwanted added extras. Yes, I strongly recommend this way of seeing London."
Tony Luxton
"Best London tour ever! I booked a tour as a present for my wife's birthday and it was perfect! The taxi was beautifully clean and our driver, Barry, was amazing. We are all Londoners and really love London but Barry still told us and showed us things we had never encountered before. Even our 15 year old son was impressed and engaged! We will definitely use this company again and definitely ask for Barry when we do!!"
YoungFamily2000
"Our tour with Barry was much more than very good. It was excellent. In fact it was the highlight of our vacation to London. His knowledge of the city's history and current events was unsurpassed. The fact that he took pictures of us at each and every location was an added bonus as now we have a complete travel log of London. This was by far the best money we spent. Hopefully we will visit again in a few years and we would definitely be looking for a Black Taxi Tour with Barry. I have told all I know that if they plan to travel to London…a Black Taxi tour is a must. Message to Barry: "Keep up the awesome job." It is a real pleasure to see someone that enjoys his job as much as you obviously do."
Bob and Jayne Spengler, New Jersey, USA