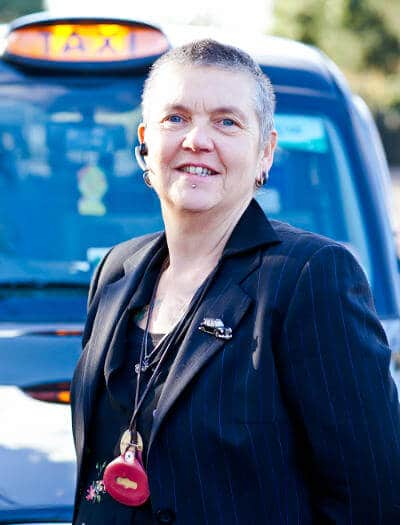 Rachel
I've been driving a black taxi since Nov 2010, and my husband is also a taxi
driver. It's made such a difference to our lives – we both love it.
I love celebrating the diversity of London. The best part of my job is being able to share my knowledge, telling people different stories that will really resonate with them. I research my tours thoroughly and am always learning. I have recently completed a course in Art and Culture in 18th and 19th Century London – I never rest on my laurels! I'm into art and history, music and theatre, but also love London's green spaces – one of my favourite spots in the city is Regents Park, and there's something really special about it in the autumn. For me, a typical day starts with walking the dog. When I'm not busy driving cabs, you might find me gardening or riding my 36 year old BMW R80. I live by the motto 'be the best person you can be every day, and don't limit yourself, and the rest rolls in front of you'.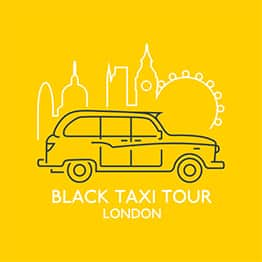 Rachel's top London fact
Charles Street Mayfair was once the home to Ignatious Sancho, Britain's first black citizen in 1720.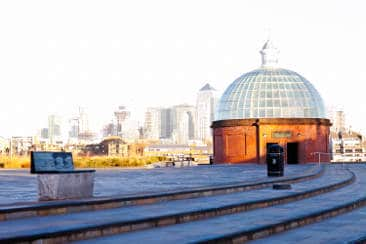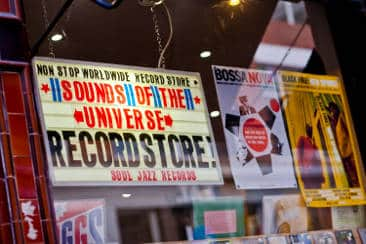 "How do you put into words what an enjoyable day we had? The cab was booked for 10am and arrived on time. The cab was immaculate inside and out. We were greeted by Rachel our driver who was very friendly and as we were soon to find out had the knowledge to make the past and present history of London come alive with her commentary as we drove around. We stopped off at places of interest so we could get out and walk around where she showed us places which were off the beaten track. We may live in London but Rachel showed us places we didn't know existed. Thank you for an excellent tour."
Hilary
"If I could give Rachel 10 stars I would! My daughter from NY was solo for a few hours in London prior to a flight. Rachel picked her up, showed her a wonderful time and dropped her safely at the airport. I had the great fortune of touring with her in 2018. I feel like I have a true friend in the UK!!"
Rachelle
"Rachel is amazing!! We travel extensively and use guides wherever we go, and Rachel is by far the best one we've ever used. She is friendly, outgoing and has great knowledge of London. We highly recommend her!"
Anonymous