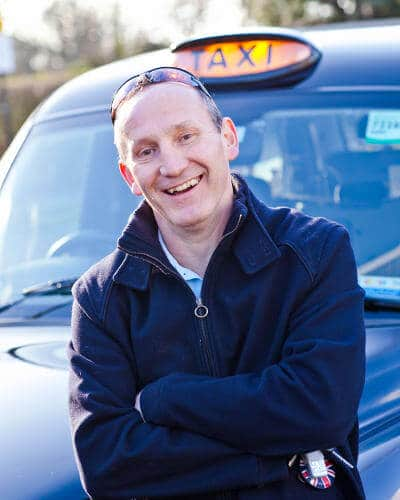 Peter
I am always busy! I've been driving a black cab since 1994, and I also work as a personal trainer and boxing coach. I have UK athletics and amateur boxing coach qualifications, which are put to good use during my running tours of London.
I always enjoyed meeting new people and talking to them as a regular taxi driver, so it made complete sense to become a qualified guide as well. Now I love taking people around London and seeing their faces as they learn so many interesting new facts.
I especially enjoy running the American Heritage tour for American tourists, as I find all the links between our countries so interesting. I lived in the USA for about a year in my youth and I received such a warm welcome, so I always like to reciprocate with anyone visiting London.
When I'm not busy guiding or coaching (which isn't very often!), I'm either out running with my daughters or walking the dog.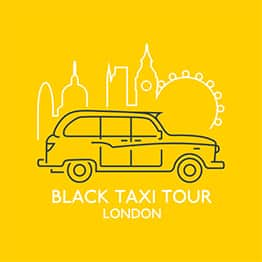 Peter's top London fact
Tower Hamlets is named after the Tower of the London, and the 6 hamlets to the East. Thomas Jefferson's mother was born in Shadwell, so at least one of the Founding Fathers of the USA is linked to Tower Hamlets!
Peter's
top tours
I love all my tours, especially the American Heritage Tour because it always surprises people how much of it there is in London. It covers such a variety of areas, and it also takes in classic sights along the way.
I also specialise in the Running Tour.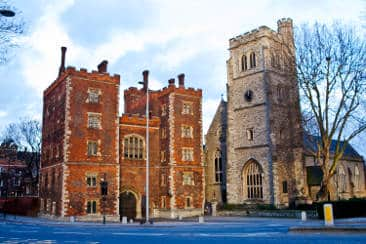 "My wife and I did the American London Black Cab Tour with Peter Mulcahy! Peter was great and one of the most knowledgeable people I've ever met. Peter didn't miss a beat, even with some protest and rush hour traffic. Peter made sure got the most out our tour and went above and beyond! I would do the tour again for there was so much to see. The Black Cab tour is the way to go if you want to make the most out of your time in London! Will be recommending this tour and Peter to all."
Allen Cavender
"Our group loved this tour. It was a Rock and Roll Music tour through London with our very knowledgeable guide Peter. He had so much inside information and great stories he even stumped our music loving husbands. Coffee in John Lennon's cell was a unique experience. Thanks Peter for such a great tour."
Judith Ironside
"Peter was very informative and really took the time to cater the tour to areas of our personal interest. It was a great experience for us. Our one-year-old enjoyed the car/walk as well! Would recommend to anyone."
Sarah Gaul