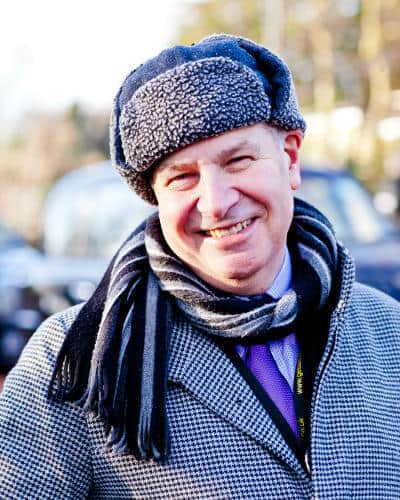 Steve
I have been driving taxis since Jun 1996 and I love being a guide as well. It is the perfect way to indulge my passion for the magical city – it never feels like work, per se.
I love the cultural side of London and enjoy nothing more than jazz and theatre. Some call me the posh boy who drives a cab! If you want to know about music, theatre, culture and the arts and endorse the history and architecture of London, I'm your man. I enjoy other types of music too – I like nothing more than running The Beatles Tour and seeing my customers taking their very own versions of the iconic Abbey Road photo. So much variety comes with this job, and it all feels so eccentric. I plan on never forgetting the magic of London town and want to share it with as many people as possible, so I'm most definitely in the right line of work. Detail is the key to everything I do – oh, and charisma.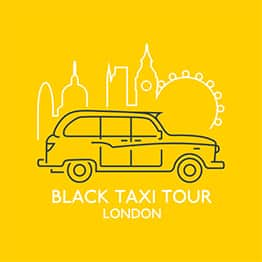 Steve's top London fact
The London Silver Vaults in Holborn is located 3 floors below an office block. It houses some 40 dealers, making it the world's largest retail space for silver!
Steve's
top tours
I enjoy the Beatles Tour and showing my customers London's amazing music past. I also like delving deep into history during the American Heritage tour
If you want to make your tour a truly one-of-a-kind experience why not dress up?
Steve has various costumes ranging from Harry Potter to Henry VIII and Anne Boleyn to Knights Templar and many more. Become your historical hero or favourite book character to create a day you will never forget!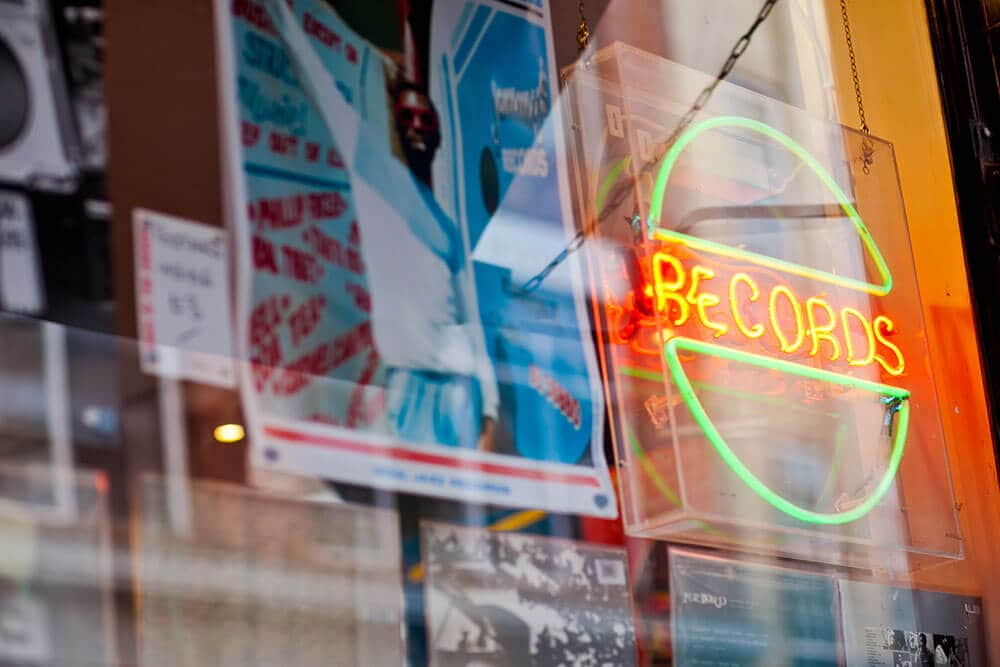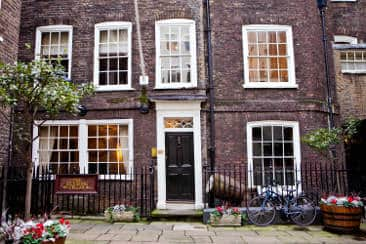 "The "Royal" treatment. Our tour was absolutely incredible. Our guide, Steve pulled out all the stops. He was warm, kind, exceptionally knowledgeable and fun. He didn't miss a beat. We enjoyed every moment of our day. Steve made sure that we were well fed, well hydrated and even brought a cooler bag full of drinks and snacks for us. He even brought us a bottle of bubbly to celebrate our wedding. From the wonderful service that we received from the moment we initially reached out to this company until the moment we left our tour, we really got the "Royal" treatment."
Melissa
"We had a very lovely time. Steve was fabulous from start to finish. We came out of the tour full of knowledge, lovely pictures and a wealth of amazing memories. It was supposed to be a treat for my husband's birthday but our 7 year old felt even more special than the birthday boy ??"
Alexandra Freitas
"Amazing tour – ask for Steve. We had an amazing experience with Black Taxi Tour London. Booking the event with Angela was simple, and she was very helpful. Our driver was Steve. We could not have been more impressed with the day he prepared and executed for us. He treated us to a 4-hour afternoon we will never forget. His knowledge of London, The Beatles, Harry Potter, and so much more was fantastic. It is inspiring to see someone who is so passionate about his city and his work. Steve – we can honestly say we now love London because of you!"
douglasm62919